Workshop
An Entertaining and Educational Evening on IP for Startups
JUNE 20, 2019
MakerspaceCT – G. Fox Building – 960 Main Street, Hartford, CT
REGISTER NOW
WORKSHOP
An Entertaining and Educational Evening on IP for Startups
Thursday, June 20th
5:15 to 7:15 p.m.
Meet Melanie Raubeson, playing the role of founder of a technology startup, StartUp Co., and Marina Cunningham and Rick Harris, playing the role of StartUp Co.'s newly engaged IP lawyers, as they meet for the first time to address questions from Melanie and her co-founders (everyone in the audience) about StartUp Co.'s intellectual property issues.
This improv-style program is designed to answer the most commonly asked IP questions for startups and emerging innovation companies, including questions involving trademarks, copyrights, patents, trade secrets, ownership of proprietary rights, software development and open source software, and IP valuation. Melanie, Marina, and Rick hope to engage the audience actively throughout this improve-style program, so please bring your questions!  
As a bonus, attendees at this program are invited to tour the newly inaugurated MakerspaceCT facility. Located in the historic G. Fox Building at 960 Main Street in Downtown Hartford,  MakerspaceCT is a valuable community resource for everyone and a focal point for collaboration by businesses and individuals.  The MakerspaceCT workspace provides information and access to tools and technology for local inventors, innovators, manufacturers, entrepreneurs, hobbyists, and students. It is a springboard for innovation and a new way to boost careers and interest in traditional and advanced manufacturing, technology, hardware development and preparation to function in Industry 4.0.  This 20,000 square foot facility, opened on April 13, 2019, is a valuable community resource and driving force in Connecticut's flourishing innovation ecosystem.
Free parking validation for the MAT Garage, adjacent to Hartford Stage, will be provided if you bring your parking ticket with you to the MakerspaceCT facility at the start of the program. 

AGENDA
[5:15 – 5:45 PM]
Act I: A tour of MakerspaceCT facilities
[5:45 – 6:15 PM]
Act II: Networking and hors d'oeuvres 
[6:15 – 7:00 PM]
Act III: Startup Co's founders meet IP lawyers
(a dramatization with audience participation)
[7:00 – 7:15 PM]
Act IV: Audience Q&A 
Check out the photos from the event!
STARRING
Richard Harris
Day Pitney LLP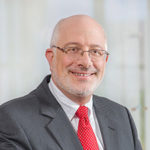 Richard Harris is a Partner in Day Pitney LLP's New Haven office where he leads the firm's Technology, Telecommunications, and Outsourcing practice group. Rick advises leading technology companies in connection with computer and other technology licenses; technology transfer and joint venture agreements; system development agreements; and copyright, trademark, and trade secret matters. Much of Rick's technology licensing practice is devoted to the transfer and commercialization to private industry of technology from research universities around the United States. He has been on the board of the MIT Enterprise Forum Connecticut since 1992, is a former Chair of the Board and also serves as a Director and Secretary of the Connecticut Technology Council. Rick received a Bachelor's of Science in Economics from the Wharton School at the University of Pennsylvania and a Juris Doctor from the University of Connecticut's School of Law. Rick currently serves as Vice- Chair of the MIT Enterprise Forum Connecticut.              
Melanie Raubeson
Day Pitney LLP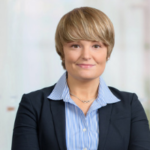 Melanie Raubeson is an Associate with Day Pitney LLP. She advises clients on trademark, trade dress, and copyright issues and assists them in securing and protecting their intellectual property. She obtained in-house legal experience serving as an intern and patent fellow for General Electric. Her experience is complemented by her bachelor's degree with a double major in molecular and cell biology, and ecology and evolutionary biology, and her research on the genetics of childhood neuropsychiatric disorders at Yale University.
Marina Cunningham
McCormick, Paulding & Huber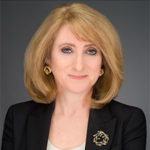 Marina Cunningham is a Managing Partner with McCormick, Paulding & Huber, an Intellectual Property firm with offices in Hartford, CT, and Springfield, MA. Marina is also Co-Chair of Technology and Intellectual Property Committee of the Hartford County Bar Association; Advisory Board Member for UCONN School of Law Intellectual Property Clinic; Committee member for INTA; and member of CPLA; AIPPI; and AIPLA. Marina has experience in domestic and foreign patent prosecution, trademark and copyright matters, e-commerce related issues, negotiation of licenses and other types of agreements relating to intellectual property, and litigation. She is fluent in Russian and Ukrainian. Marina holds a Bachelor's degree in Mechanical Engineering from Columbia University and a Master's degree in Mechanical Engineering from MIT. She received a Juris Doctor from the University of Connecticut's School of Law. Marina has served as Chair of the MIT Enterprise Forum Connecticut 2000 – 2013 and now serves as Director.
Devra Sisitsky
MakerspaceCT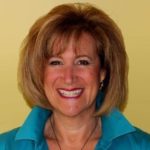 Devra Sisitsky, a native of Hartford returned to the Farmington Valley after many years living in Boston and Washington, DC. She started her career at Xerox and proceeded to spend over 20 years owning a consultancy assisting hospitals in creating a suburban presence with the turnkey development of walk-in centers, mammography, and surgicenters before she transitioned to managed care and designed Hartford's first PPO for St. Francis Hospital, HealthChoice.
Devra developed 32 startup facilities throughout the United States while she was a national speaker for NAFACC (National Association for Ambulatory Care Centers). Devra established a niche newspaper called "The Homesteader" with a family-oriented audience.  She is known as a" serial entrepreneur" and views each start-up as a puzzle to craft into place.
Devra is impassioned about changing society from one of "conspicuous consumption" to a culture of innovation and "Making". Her goal is to positively impact the local economy and workforce by engaging students, innovators, entrepreneurs and Connecticut residents in relevant technology illuminating new pathways to financial stability. With years of preparation and experience, her dream of opening MakerspaceCT in Hartford has become a reality.
SUBSCRIBE
Enter your email address and subscribe to our program announcements.