Attracting Top Talent: Find, Hire, and Retain the Best Team for Your Startup
Wednesday, October 26
5:00 pm to 7:30 pm EDT
Congratulations! Your startup is a success. Now it's time to do some hiring. So where do you start?
Hiring the right people is one of the biggest challenges for businesses of every size today–but bringing new people into a small startup can have its own particular concerns. Let's talk about how to define your culture, understand what you're looking for, and connect with the hires who'll help your business grow.
This is the fourth installment in our series of events examining Connecticut's Entrepreneurial Ecosystem.
Reservations are required! Space is limited.
Special thanks to our Event Sponsor, J.P. Morgan Private Bank.
Additional support provided by CTNext and the CT Technology Council.
AGENDA
5:00 PM – Reception and Networking (refreshments including beer, wine, and soft drinks will be served)
5:30 PM – Panel Discussion
7:00 PM – Networking with presenters
LOCATION
Trinity Innovation Center
1 Constitution Plaza, 3rd Floor
Hartford, Connecticut
PANELISTS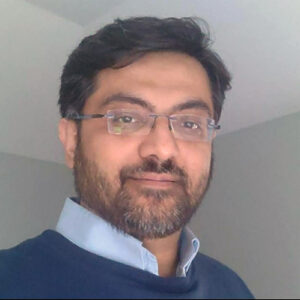 Anurag Shah,
Co-Founder & CEO, Aureus Analytics
Anurag Shah has more than 20 years of experience managing large global teams and driving revenue growth.
He started his first technology venture, ESI, at the age of 24, and it was later acquired by Omnitech where he served as the COO & Head of Global Operations. Prior to ESI, he worked for IBM and CBay systems.
Currently, Anurag is building a team for the continued expansion of operations of Aureus Analytics into the North American market. His focus is on defining and overseeing the company's customer acquisition, marketing, and product strategies to meet the needs of insurance agents, brokers, and carriers. He is a regular speaker at various Insurtech events and seminars across the North American market, and he is a co-author of two patents. As a technology entrepreneur and artificial intelligence subject matter expert, Anurag is continuously thinking of disruptive ways to connect the evolution of AI and its application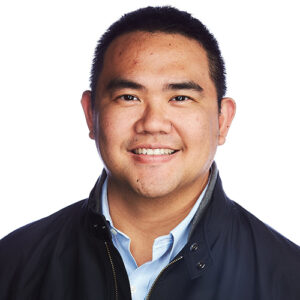 Earl Valencia
Co-Founder & Chief Business Officer, Plentina
Earl Valencia's company, Plentina, is a seed-stage AI and fintech start-up headquartered in Silicon Valley that has raised close to $5M in venture funding. He was previously a Managing Director for Digital Transformation at Charles Schwab in San Francisco, and he worked in tech and Innovation teams at Bridgewater, the world's largest hedge fund. He also worked in tech firms Cisco, VMWare, Dell EMC, and Raytheon. 

Earl graduated from Boston University summa cum laude with a degree in Electrical Engineering. He also holds a master's degree in Systems Engineering from Cornell University and an M.B.A. from the Stanford Graduate School of Business. He is a Young Global Leader awardee by the World Economic Forum, was featured in the NASDAQ Times Square Billboard as part of their Milestone Makers Program, and won the Connecticut Entrepreneur Year Award for scalable ventures in 2021.  He lives in Westport with his wife, two boys, and a new baby girl.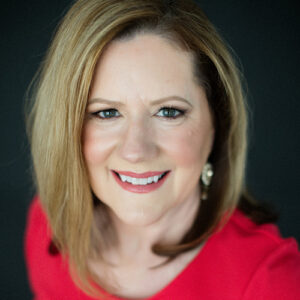 Leesa Schipani
Partner, KardasLarson
Leesa Schipani is a business owner at KardasLarson, a human resources consulting firm working with small, medium, and large organizations across industries. Leesa's expertise is in team design, change management, workplace culture, employe engagement and succession planning. She has a unique ability to act as a catalyst for change and help organizations to transform their people practices to develop stronger people and achieve stronger results.
When she isn't with a client, speaking in the community or participating on a committee, you'll find her hiking, cycling, skiing and looking for a new adventure.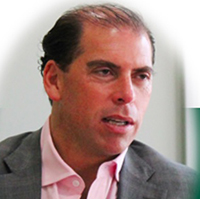 Moderator
Josh Hollander
CEO, Horton International North America
Josh Hollander is the CEO of Horton international North America and head of the global financial services and fintech practice. Throughout his career, he has helped organizations of all sizes, from startups to global leaders, achieve their business objectives through world-class, talent-centric leadership solutions. Adept at matching talent with opportunity, he understands the intricacies of matching competence, credibility, and character with an organization's cultural environment and strategic need.
Josh's career includes stints at Morgan Stanley in the mergers and acquisitions group, as a founding member of a Warburg Pincus and SoftBank ventures-funded startup acquired by Mellon Financial, and a large regional correspondent lender. Josh is a graduate of Williams college, where he received a B.A. in economics. He also hosts the InsureTech Leadership Podcast, a weekly show providing insights from the leaders of the fastest growing insuretechs and most innovative carriers and brokers.
SUBSCRIBE
Enter your email address and subscribe to our program announcements.