Contracts 101
Drafting and Negotiating Tips and Strategies
APRIL 24, 2019
Upward Hartford, 17th Floor – Imagine Room
REGISTER NOW
CONTRACTS 101
Drafting and Negotiating Tips and Strategies
Wednesday, April 24th
8:00 to 9:30 a.m.
On any given day, a startup founder might find themselves writing, signing or negotiating a number of contract types including:
co-founder agreements
non-disclosure agreements (NDAs)
employee contracts
service level agreements (SLAs)
While this may not be the founder's particular area of expertise, it's important to know the basics before proceeding headfirst into a contract negotiation. During this workshop, our facilitators will provide critical tips and best practices that can save a founder both money and big headaches in the short and long term.
This is the first workshop in our new "101" series for startup founders around legal, finance, strategy, operations and marketing.
AGENDA
8:00 am: Registration & networking (light breakfast served)
8:15 am: Workshop
FACILITATORS
Alaine Doolan
Robinson + Cole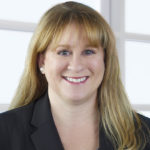 Alaine Doolan focuses her practice primarily in the areas of intellectual property, brand management, corporate transactions, technology, and Internet-related law. She works with clients from a broad range of industries, such as food and beverage, fashion and merchandising, software solutions, and health care. She is a member of the firm's Business Transactions and Intellectual Property + Technology Law Groups. 
Nathaniel Arden
Robinson + Cole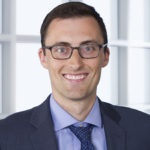 Nathaniel Arden is a member of Robinson+Cole's Health Law Group. He advises hospitals, health systems, physician groups, community providers, and other health care entities on a variety of health law and business issues. His practice focuses on healthcare-related regulatory and transactional matters, as well as healthcare-related information technology issues. Nathaniel has an extensive background in the healthcare industry, and he worked at a large academic medical center prior to joining the firm.
Adam Anderson
Robinson + Cole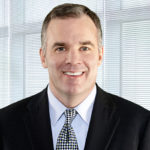 Adam Anderson handles mergers and acquisitions, venture capital, corporate, and financing matters. He has over a decade of experience guiding clients, from family-owned businesses to large, multi-national corporations, through all types of corporate transactions. Adam is a member of the firm's Business Transactions Group.
SUBSCRIBE
Enter your email address and subscribe to our program announcements.