Financing Your Startup:
Attracting Investment in a Volatile Economy
Wednesday, July 20
5:00 pm to 7:30 pm EDT
Join the Connecticut Entrepreneurs Forum IN PERSON as we discuss the latest in funding options with a panel of investment experts.
Venture fundraising reached new heights in 2021, with record-breaking deals across many sectors. But that was then … and this is now. In today's volatile marketplace, is it possible for startups to source sufficient capital?
This will be a fun and informative in-person event at District New Haven! We'll talk about current trends in finance and investing, and our panel of experts will share advice on negotiating and securing investment.
This is the third installment in our series of events examining Connecticut's Entrepreneurial Ecosystem.
Reservations are required! Space is limited.
AGENDA
5:00 PM – Reception and Networking (refreshments including beer, wine, and soft drinks will be served)
5:30 PM – Panel Discussion
7:00 PM – Networking with presenters
Special thanks to our event sponsor, J.P. Morgan Private Bank.
LOCATION
Connecticut Innovations
District New Haven
470 James Street, Suite 8
New Haven, Connecticut
PANELISTS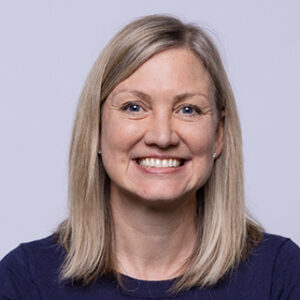 Spring Hollis
Founder & CEO, Star Strong Capital
Star Strong Capital is an investment firm focused on debt opportunities for early state companies. Prior to founding Star Strong Capital, Spring was a portfolio manager at Park Cities Asset Management, a credit fund investing in small business and consumer finance debt opportunities. Spring previously worked as a Managing Director at Deutsche Bank in the Global Principal Finance and the Structured Transactions groups, focused on complex debt financings from the propriety trading desk.
Spring serves on the Board of Directors for the BOMA Project, an international non-profit focused on the economic empowerment of women in sub-Saharan Africa. She holds a J.D. from New York University and a B.A. in philosophy from the University of Wisconsin-Madison.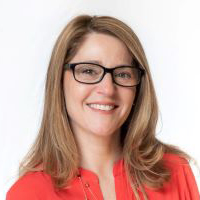 Dina Routhier
President, Stanley Ventures
Dina has served as President of Stanley Ventures since December 2020, leading an investment team that invests in innovative early-stage companies strategically relevant to Stanley's business. With more than 25 years investing in and acquiring technology companies, Dina joined Stanley Ventures in 2017 from design software provider Autodesk's corporate development and corporate venture capital unit where she led acquisitions and strategic investments. She began her career in venture capital at Boston-based venture capital firm Mass Ventures where she was an investing partner for 12 years. Dina was recognized on the 2022 Global Corporate Venturing (GCV) Powerlist. The annual listing recognizes the top 150 heads of corporate venture capital units (CVCs) out of more than 4,000 active CVCs that the firm tracks around the world.
Dina is a lifelong Bostonian with a passion for the area's innovation ecosystem. When she's not leading investments, you can find her on winter weekends in search of the first tracks of corduroy at Attitash Mountain in New Hampshire with her husband and daughter.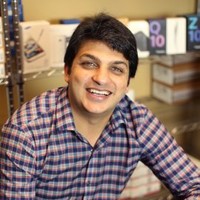 Ahmed Khattak
Founder & CEO, US Mobile
US Mobile is a fast-growing Hybrid Network Operator that's disrupting the wireless industry, offering over 400 customizable plans, cutting-edge features, and world-class customer service. With a wealth of experience in the telecommunications industry, Ahmed is on a mission to revolutionize connectivity by helping to connect the next billion devices, from smartphones to drones.
Ahmed is no stranger to scaling tech-forward businesses at a rapid pace. Before US Mobile, he successfully grew his previous venture, an ecommerce company, to over $125 MM in sales. Ahmed has been recognized as Bloomberg Businessweek's "Top 25 Entrepreneurs under 25," Under30CEO's "Top 30 Most Influential Entrepreneurs under 30," and a finalist for Entrepreneur Magazine's "Entrepreneur of the Year."
Upon immigrating to the United States from Pakistan in 2003, Ahmed attended Yale University and earned dual degrees in Electrical Engineering and History.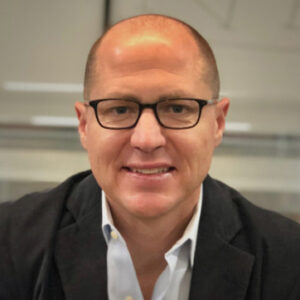 Jason Corsello
General Partner, Acadian Ventures
Jason has nearly 20 years experience in the human capital management market as an industry analyst, management consultant, and operating executive.  Most recently, he was on the executive leadership team at Cornerstone OnDemand [NASDAQ: CSOD] as Senior Vice President of Strategy and Corporate Development.
He joined Cornerstone from HR consulting firm Wipro Limited [NYSE:WIT], formerly Appirio, where he was Senior Vice President of Strategy and Corporate Development, responsible for the organization's strategy and solutions.
Jason is an active participant in the HCM community and is a frequent presenter and panelist at industry events. He is often quoted as an industry expert in human capital management and has been featured in leading publications including The Economist, The Wall Street Journal, and Forbes. Jason holds a B.B.A. in Business Administration  from the University of San Diego.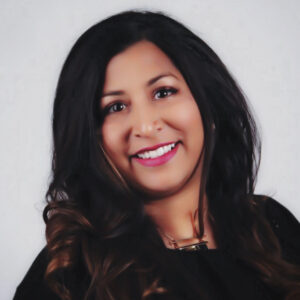 Mimi Ghosh
Relationship Executive, J.P. Morgan Chase
Mimi Ghosh is a Relationship Executive for the Technology & Disruptive Commerce Group of J.P. Morgan Chase where she works with high-growth technology, digital media, and consumer companies. Within her role, Mimi supports founders, management teams, and investors across the innovation economy. She is able to provide tailored solutions across treasury, credit / debt financing, payment processing, F/X, liquidity and other needs for her clients.
Previously, Mimi worked for Raymond James in its Investment Banking Division serving sponsor-backed and public companies within the technology and consumer sectors. Prior to that, Mimi started her career with Morgan Stanley in its Global Capital Markets Division focused on large financial institutions. Mimi received a B.A. in from Columbia University and currently resides in New York City.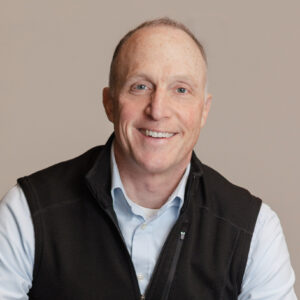 Moderator:
Douglas Roth, Connecticut Innovations
Douglas is responsible for sourcing new investment opportunities, conducting due diligence, serving on boards of directors, and supporting the growth and success of portfolio companies. Douglas has led Connecticut Innovations' investments in eBrevia (acquired by Donnelley Financial Solutions), iDevices (acquired by Hubbell), Tru Optik Data Corp. (acquired by TransUnion) and Logicbroker (acquired by K1 Investment Management).
Before joining CI, Douglas gained extensive experience with early-stage businesses as both an operator and adviser. He founded a consulting firm to assist early-stage companies identify and assess growth opportunities, generate sustainable revenue and manage intellectual property. As a senior consultant at a boutique management consulting firm, Douglas was a strategic adviser to companies in the software, telecommunications, information technology and medical device industries. He advised investors in early-stage businesses, representing more than $250 million in invested capital. Earlier in his career, Douglas spent more than a decade as an operator in the telecommunications industry, primarily focused on building international voice, data and IP networks.
SUBSCRIBE
Enter your email address and subscribe to our program announcements.