Fundraising Smackdown
Is Equity Crowdfunding Disrupting Traditional VCs?
January 16, 2019
Upward Hartford, Hartford
REGISTER NOW
Fundraising Smackdown:
Is Equity Crowdfunding Disrupting Traditional VCs?
Wednesday, January 16, 2019
5:00 to 7:30 p.m.
Access to capital is critical for startups. If you have a product or service company you can now pitch it to millions of people and build a community of investors and early adopters via crowdfunding. For many founders and for a number of reasons, product crowdfunding is replacing traditional sales channels and equity crowdfunding is replacing traditional sources (Angel, VC) of startup capital.
But, this means of raising money is still relatively new and there is definitely lots to debate on the topic. Join us on January 16 for a candid discussion and tutorial on equity crowdfunding, including:
What is equity crowdfunding? What is product crowdfunding?
Is equity crowdfunding the best path for your startup?
How do angel investment, venture capital and equity crowdfunding co-exist?
How does an entrepreneur decide which equity funding method should come first?
AGENDA
5:00 pm – 5:30 pm: Reception and networking
5:30 pm – 7:00 pm: Program
7:00 pm – 7:30 pm: Networking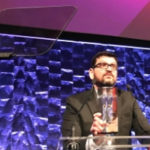 Mike Burtov, Founder and CEO of GeoOrbital
Mike has been the founder and CEO of 4 companies (2 failed, 2 thrived) and has over 15 years' experience in starting-up and seeing companies through their lifecycle. For his companies he has raised millions in startup funding in almost every possible way including angel investors, angel groups, incubators/accelerators, VC, customers/strategic investors, crowdfunding (leading the first company to have raised $1M+ with product crowdfunding AND $1.07M [the legal maximum] with RegCF equity crowdfunding), and even appeared on ABC's SHARK TANK to pitch to celebrity investors. He has also raised money in the non-profit world through his work as a Peace Corps volunteer and with the Bill Clinton Foundation and has spent years as an investment banker in Credit Derivatives trading. Mike is a winner of a 2018 Edison Award and was named one of the Top Inventors of 2016 and one of the "most dynamic and creative people shaping business today," by the Upstart Business Journal.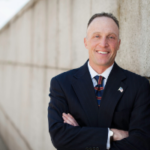 Doug Roth, Managing Director, Investments, Connecticut Innovations
Douglas is responsible for sourcing new investment opportunities, conducting due diligence, negotiating investment terms, and supporting the growth and success of portfolio companies. Before joining CI, Douglas gained extensive experience with early-stage businesses as both an operator and adviser. He founded a consulting firm to assist early-stage companies to identify and assess growth opportunities, generate sustainable revenue and manage intellectual property. As a senior consultant at a boutique management consulting firm, Douglas was a strategic adviser to companies in the software, telecommunications, information technology, and medical device industries. He advised investors of early-stage businesses, representing more than $250 million in invested capital. Earlier in his career, Douglas spent more than a decade as an operator in the telecommunications industry, primarily focused on building international voice, data and IP networks.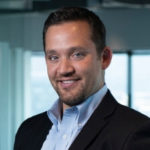 Alec Shkolnik, Co-founder and CEO of LiquidPiston
Dr. Alexander Shkolnik is co-founder and CEO of LiquidPiston, where he provides operational, strategic and technical oversight toward developing and commercializing a new type of advanced rotary engine. Dr. Shkolnik holds a PhD from MIT's Computer Science and Artificial Intelligence Laboratory (CSAIL), where he was the team lead for MIT's LittleDog program, a DARPA funded effort to push the state of the art in high dimensional motion planning for legged robots, and was the recipient of an NSF Graduate Research Fellowship, as well as postdoctoral researcher. He holds B.S. and M.S. degrees from Emory University in Computer Science and Mathematics with research conducted at the Georgia Tech neuroengineering laboratory, and a B.S. from Emory in Neuroscience. Alexander holds 26 issued patents and 24 patents that are currently pending and has authored 25 peer-reviewed journal and conference publications.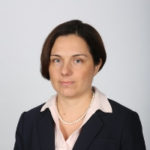 Guergana Rangatcheva, Senior Manager, CohnReznick
Guergana Rangatcheva, CPA, is a senior audit manager at CohnReznick and serves as Chair of the MIT Enterprise Forum of Connecticut's board. Guergana specializes in audit and compliance services to small and middle market companies. She has extensive experience auditing both public and private companies in a broad range of industries, including technology; manufacturing; health care; financial services; educational institutions; and employee benefit plans. Guergana has also worked with clients in the private equity and venture capital industries. Guergana also serves as the Treasurer for PLAN of Connecticut, a not-for-profit with a focus on special needs and pooled income trusts.
DIRECTIONS + PARKING
Upward Hartford
20 Church Street, Mezzanine Level
Hartford, CT 06103
SUBSCRIBE
Enter your email address and subscribe to our program announcements.