NEXT-GEN TECH DISRUPTING THE BOOMER SHIFT
Wednesday, May 22nd
5:00 p.m to 7:30 p.m.
According to AARP, the economic activity of Baby Boomers is roughly $7.6 trillion per year, the equivalent of the third-largest economy in the world. And yet most Baby Boomers have not done enough to adequately prepare for their retirement years.
As Baby Boomers have begun to move into their retirement years at the rate of 10,000 per day, they need new approaches to retirement spending to help them make their money last longer and to avoid a 'retirement crisis.'
In this program, we will discuss:
The unique challenges faced by Baby Boomers
The next-gen WealthTech solutions that are emerging to address the financial challenges during the deaccumulation of wealth
The opportunities to innovate the way in which advisers serve Baby Boomers nearing or in retirement
AGENDA
5:00 pm to 5:30 pm: Reception and Networking 
5:30 pm to 7:00 pm: Program
7:00 pm to 7:30 pm: Networking
Check out the photos from the event!
SPEAKERS
Sheryl O'Connor
Founder and CEO
WealthConductor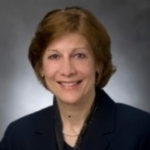 Sheryl is a senior executive with over 25 years' experience across financial services and technology innovation. A demonstrated leader and entrepreneur with a proven track record and results, Sheryl is skilled at building large enterprise program teams across global business and technology sectors as well as small, agile teams at start-ups. Sheryl began her business career as a software developer at MassMutual in Hartford, eventually serving as a program consultant in Springfield where she oversaw large, enterprise initiatives spanning multiple business and technology areas. She worked with PwC at The Hartford to institute a project management methodology and PMO and led large strategic initiatives for the company. In 2006, she founded an asset management firm in East Hartford with two partners and was responsible for building out practice management platforms that would help advisors scale their business. While a principal at the firm, she co-developed a software technology, IncomeConductor, that supports advisors in solving for, tracking and managing their clients' income in retirement. She and her two partners, Phil Lubinski and Tom O'Connor, split the technology off from the asset manager in 2017 and founded WealthConductor. Their flagship product, IncomeConductor, is now approved at and being used by over 35 Broker-Dealers and Registered Investment Advisors. Sheryl is a noted speaker and panel member at various industry and association events and holds an MS in Project Management from George Washington University and an MA in Musicology from the University of Connecticut.
Anthony Bartlett
Principal and CEO
Bartlett Wealth Management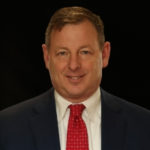 Anthony Bartlett, ChFC, CASL, AEP, RICP is the registered principal and CEO of Bartlett Wealth Management where he specializes in wealth management. He has been advising clients on retirement distribution strategies since 1991. He has championed the importance of income for life planning for the pre and post-retiree market place. He has spoken at fortune 500 companies and conducted 100's of seminars on retirement, estate, and asset protection.
Amanda Sonnega, Ph.D .
University of Michigan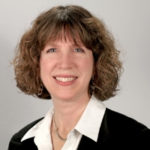 Amanda Sonnega, Ph.D., is an Associate Research Scientist in the Survey Research Center of the Institute for Social Research (ISR) at the University of Michigan (UM), where she is responsible for integrating communication, outreach, and education efforts for the Health and Retirement Study. She received her doctorate through the Department of Health, Behavior, and Society at the Johns Hopkins University and completed a postdoctoral fellowship within the ISR program in Social Environment and Health. Dr. Sonnega has lectured in the UM School of Public Health on psychosocial factors in health-related behavior. Her research focuses on life course trajectories of physical and mental health; institutional and personal factors associated with vulnerability and resilience in aging individuals; and work transitions and their broad effects on health and well-being.
MODERATOR
Guergana Rangatcheva
Senior Manager
CohnReznick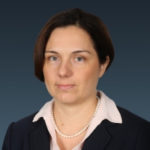 Guergana Rangatcheva, CPA, is a senior audit manager at CohnReznick and serves as Chair of the MIT Enterprise Forum Connecticut's board. Guergana specializes in audit and compliance services to small and middle market companies. She has extensive experience auditing both public and private companies in a broad range of industries, including technology; manufacturing; health care; financial services; educational institutions; and employee benefit plans. Guergana has also worked with clients in the private equity and venture capital industries. Guergana also serves as the Treasurer for PLAN of Connecticut, a not-for-profit with a focus on special needs and pooled income trusts.
SUBSCRIBE
Enter your email address and subscribe to our program announcements.