SEED TO SALE
Crypto + Cannabis Opportunities
SEPTEMBER 25, 2018
Digital Surgeons, District, New Haven
REGISTER NOW
SEED TO SALE
Crypto + Cannabis Opportunities
Tuesday, September 25th
5:00 to 7:30 p.m.
According to an April 2018 article in Hacker Noon, "Cannabis is legal in nearly two-thirds of American states, but the industry is forced to operate without bank accounts."
For leaders driving innovation and growth in the cannabis space, and blockchain enthusiasts, the fact that this booming industry is unbanked presents both challenges and opportunities in cannapreneurship.
Join us on September 25, 2018, for networking and a panel discussion on cannabis, compliance, and entrepreneurship. Our panelists will share their on-the-ground experience trying to make the cannabis industry bankable and more.
AGENDA
5:00 pm – 5:30 pm: Reception and networking
5:30 pm – 7:00 pm: Panel discussion
7:00 pm – 7:30 pm: Networking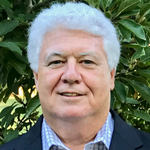 Kevin Hart, Founder, and CEO, Green Check Verified
Kevin is founder and CEO of Green Check Verified based in New Haven, Connecticut.  The creation of Green Check Verified was born from the realization that an integrated horizontal solution could bridge the gap between two highly regulated industries, cannabis, and banking, that was believed to not be able to work together. Kevin has decades of experience at the C-level for a wide range of venture-backed technology companies with multiple exits.  Hart has worked closely with global brands and locations always to the highest levels of customer satisfaction.  He was previously chair of Apple's National Reseller Services board and is currently on the Blockchain Working Council for the State of Connecticut.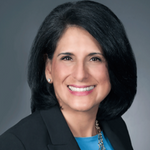 Judy Britt Cavanaugh, VP of Compliance, Credit Union League of Connecticut
Judy Britt Cavanaugh, PA, BSACS, CUCE, CAMS is VP of Compliance for the Credit Union League of Connecticut where she is responsible for providing regulatory compliance support, training and audit services for the nearly 100 affiliated credit unions in Connecticut. She is accredited by CUNA as a Credit Union Compliance Expert and Bank Secrecy Act Compliance Specialist. Judy has also been awarded the widely recognized CAMS® credential by the Association of Certified Anti-Money Laundering Specialists® (ACAMS®), the world's leading organization of professionals in the AML field. As a member of the Credit Union League of Connecticut and as a member of the Advisory Board for GreenCheck Verified, she is committed to assisting Connecticut credit unions in their pursuit of safety and soundness as they seek to provide superior service and help improve the financial lives of their members.
Thomas A. Schultz, Committee Chair, Cannabis Packaging & Labeling Committee
Tom Schultz is a Wall Street lawyer and investment banker turned pharmaceutical executive. He started as a lawyer with Mudge Rose Guthrie Alexander & Ferdon, working on large transactions in New York City. He left Mudge Rose to form a Wall Street investment banking firm, which National Westminster Bank later acquired. In 1996, Schultz completed an IPO-oriented merger of the last major producers of witch hazel, the EE Dickinson Company, and the TN Dickinson Company. Witch Hazel is a heavily used botanical product in the health, wellness, and beauty industry. He then assumed the leadership of Dickinson Brands Inc., the resulting firm. By 2003, Schultz had led the buyout of the EE Dickinson interests and managed the acquisition of Humphreys Pharmacal Incorporated, a company that marketed witch hazel to Central and South American markets. He is currently President of Connecticut Pharmaceutical Solutions, one of four licensed medical marijuana producers in Connecticut. Mr. Schultz is also the founder and President of the Canaan Foundation, which works on technology transfer initiatives for schools in Kenya and Cameroon.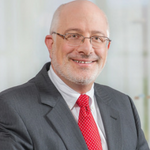 Richard Harris, Partner, Day Pitney LLP
Rick leads Day Pitney's Technology, Telecommunications, and Outsourcing practice group. Working with companies ranging in size and maturity from start-ups to Fortune 100 public companies, Rick advises businesses on commercial transactions, with special emphasis on intellectual property and technology issues. He has advised software publishers, developers, integrators, distributors, computer and equipment manufacturers, service providers, biotechnology and life sciences companies, medical research organizations, joint ventures, authors and inventors in the acquisition, protection, and exploitation of intellectual property and the negotiation of licenses and other transactions, including commercialization of university-developed technology and patents. He represents both licensors and licensees and other seeking rights to use and/or own third-party intellectual property rights. Rick is presently a director and past chair of the MIT Enterprise Forum of Connecticut and is a director and secretary of the Connecticut Technology Council.
DIRECTIONS + PARKING
Digital Surgeons
District
740 James Street
New Haven, CT 06513
When you arrive, please pull into LOT B (closer to the bridge with train tracks). Proceed to the parking lot in the rear of the building. You will see the entrance to Suite 001 for Digital Surgeons to the left of the main doors.
SUBSCRIBE
Enter your email address and subscribe to our program announcements.