Understanding GxP Regulations for Healthcare
OCTOBER 10, 2019
District
470 James Street, Suite 1
New Haven, CT 06513
REGISTER NOW
Understanding GxP Regulations for Healthcare
Thursday, October 10
5:00 to 7:00 p.m.
Understanding GxP regulations and implementing a quality system is often minimized by smaller companies in favor of activities that are perceived as added values, such as patents, licenses, and technological partnerships. But neglecting such a system until the development is completed and the product is launched can be risky. Having a quality system in place sooner rather than later could be a game-changer when it comes time to look for potential partners.
In this program, we will:
Learn the GxP compliance requirements and expectations of major healthcare regulators
Discuss how smaller companies that may not have deep expertise in QA and GMP/GCP compliance can build a quality system
Discuss best practices for managing a regulatory inspection
AGENDA
[5:00 – 5:30 PM]
Registration and networking
[5:30 – 7:00 PM]
Program
REGISTRATION HAS CLOSED
Check out the photos from the event!
PANELISTS
John Hanly
QA Validation Manager
Pfizer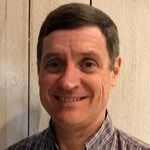 John has spent over 30 years at Pfizer in various areas of manufacturing bulk active pharmaceutical ingredients and Quality Assurance organization for clinical manufacturing activities in Groton, CT. In his current role at Pfizer John is primarily involved with qualifying solid dose manufacturing equipment and validating related computer systems. This also entails quality investigations, change management and regulatory compliance. In 2016, John was part of a team that built Pfizer's first continuous tablet manufacturing facility which won an ISPE (International Society of Pharmaceutical Engineers) Facility of the Year Award. In 2018, John helped launch Pfizer's first commercial product (Daurismo) using the new continuous manufacturing technology. John holds a BS in chemical engineering from Worcester Polytechnic Institute, an MBA in Operations Management from Rensselaer Polytechnic Institute, and is a Registered Professional Engineer in the State of Connecticut.
David King




Manager – R&D Innovation Team




Bayer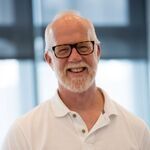 David leads a small team of technologists exploring innovative technologies to support Life Sciences R&D at Bayer. Over the last 20 years at Bayer, David has focused on leading organizational change, digital transformation, innovation methodologies, project management and GxP validation. Most recently, David was the IT lead for the Wearable POC for Bayer's Digital Device platform, which provided a platform and business processes to enable digital monitoring and interactions with patients using biosensors, wearables, and mobile applications. David earned an MBA from Northeastern University and has worked in IT as a Developer, Project Manager and Manager across industries including Financial Services, IT Consulting and Life Sciences R&D.
SUBSCRIBE
Enter your email address and subscribe to our program announcements.